Canestrelli are delicious and crumbly cookies enriched with icing sugar on them.
Typical of Liguria and Piedmont, they have numerous versions but a particular constant: the use of the boiled egg in the dough. We propose the most widespread version, the Ligurian Canestrelli, small friable cookies with the characteristic flower-shape and a hole in the center.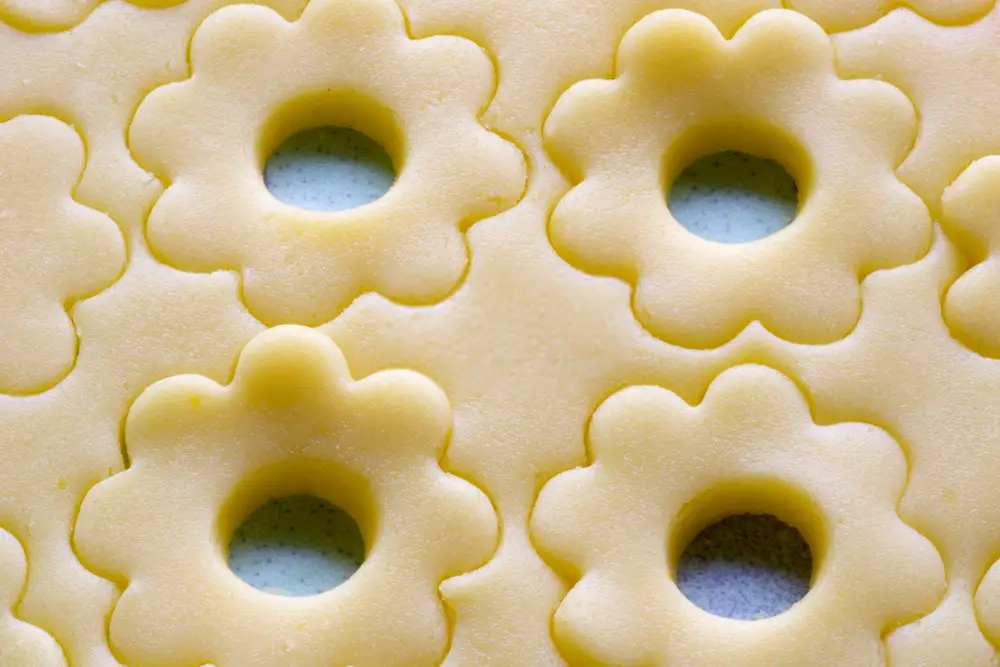 The Piedmontese Canestrelli instead provides the use of hazelnut flour in the dough. They are perfect for a tea break, but also great to soak in milk for breakfast or to eat as a snack.
If you like the Ligurian Cuisine, take a look also at these recipes: Lasagne al Pesto, Torta Pasqualina. 
Step by step method
Step 1

Cook the eggs in boiling water for 8 minutes until they become firm. Take the egg yolks, crush them with a fork until they are smooth and without lumps and add them to the planetary bowl together with all ingredients: sifted flour, icing sugar, butter softened at room temperature, potato starch, vanilla and peel of lemon. Mix everything with the planetary mixer until you reach a homogeneous mixture.

Step 2

Transfer the dough to a lightly floured work surface and compact it quickly by hand until it forms a soft and smooth dough. Wrap it in plastic wrap and leave in the fridge for about 1 hour.

Step 3

Roll out the dough into a sheet 1 cm thick and cut out small flowers of about 3 cm with the appropriate flower-shaped mold and make a small hole in the center.

Step 4

Place the canestrelli on baking paper and place them on the baking tray, then cook at 170 ° for 20 minutes in a preheated static oven, until they are golden brown.

Step 5

Let them cool and then sprinkle with plenty of icing sugar.
Tips & variations
The canestrelli, once cold and covered with icing sugar, can be stored for up to two weeks if properly sealed in airtight containers or placed in a tin box.

A tasty alternative is to sprinkle the Canestrelli with a dark chocolate glaze, a real treat.

The classic form of canestrelli is a flower shape but you can also use other shapes, such as the heart!