The Exquisite Colatura di Alici di Cetara
Colatura di Alici di Cetara (Anchovy Drippings) is an Italian fish sauce made from anchovies, from the small fishing village of Cetara, Campania. The sauce is a transparent, amber-colored liquid, produced by fermenting anchovies in brine. The fish used in the sauce are harvested from the Amalfi Coast between March 25 (Annunciation) and July 22.  The precious liquid is one of the Slow Food Presidia. 
HISTORY
The origins of Colatura di Alici date back to ancient Rome, where a similar sauce known as "Garum" was widely used as a condiment. The recipe for Garum was recovered by a group of Medieval monks, who would brine anchovies in wooden barrels every August, allowing the brine to drip away through the cracks of the barrels over the course of the process. Eventually the process spread across the region and was perfected by using wool sheets to filter the brine.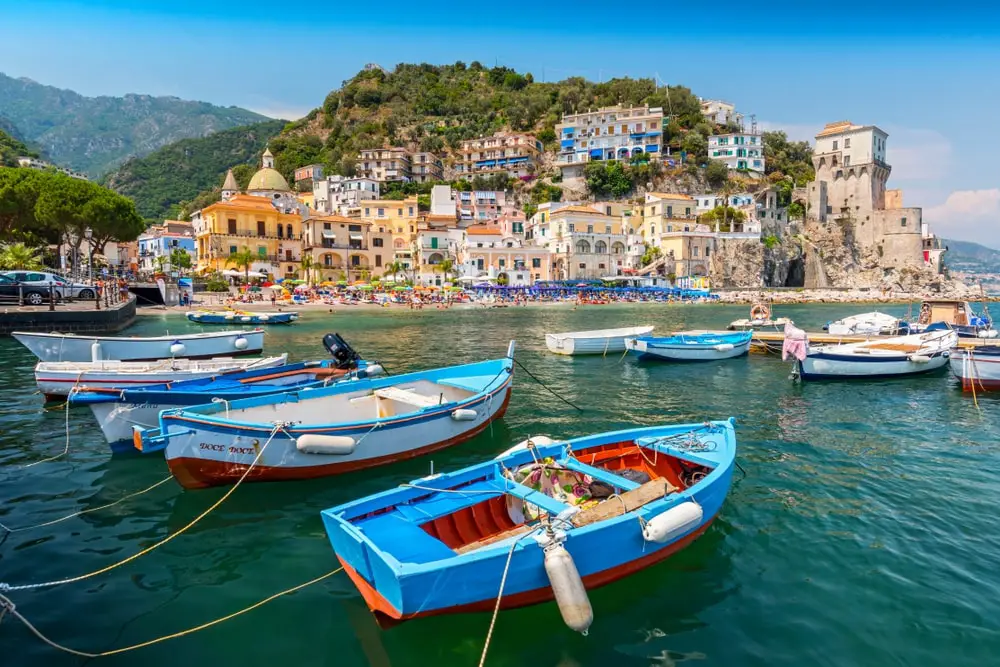 PREPARATION PROCESS
The process for preparing Colatura di Alici di Cetara is quite long and laborious. As anticipated, the period for anchovy fishing goes from the end of March to the beginning of July.  For about 12 hours, these anchovies are left to rest in a container with a mixture of water and salt, called "increscatura". This is only the first part of the procedure, then they are arranged in layers with coarse salt, in oak barrels called "terzigni" whose dimensions are 1/3 of the classic barrels. The barrels are closed with a wooden lid, on which large sea stones are placed. During the first 48 hours more pressure must be applied, then weight can be lightened. The pressing liquid that comes to the surface is the base for the preparation. Towards the end of October, the anchovy sauce is almost ready for the final stage of preparation. The liquid collected and set aside is poured into the "terzigno" where the anchovies were macerated and while crossing the layers it collects all the nutrients, through the "vriale" a hole made on the "terzigno", is recovered and then transferred to a container. The last phase involves filtering the liquid with linen sheets and letting the anchovy pour on the window sill in special glass bottles. Before closing with the cork stopper, a bunch of oregano is used to flavor the sauce.
COLATURA DI ALICI RECIPES
The traditional recipe known throughout the world is Spaghetti with Cetara Anchovy sauce. The doses for 4 people include about 350 grams of spaghetti, 8 tablespoons of extra virgin olive oil, 4 tablespoons of Cetara anchovies, garlic, parsley and chilli to taste.
Another equally tasty recipe includes the addition of dried tomatoes and courgettes, Mediterranean products that blend well with the Colatura di Alici.
Today the Colatura di Alici di Cetara represents a small luxury and is highly sought after by star chefs.
Cover Photo by: Elga Cappellari