Top 5 Of The Most Popular Calabrian Dishes
With amazing flavors and scenic views, Calabria is a wonderful region, and it has so much to offer to its visitors. Crystalline waters, lots of nature, art, and a warm welcome by the locals are just some of the many reasons why one should visit it.
In addition to these things, Calabria offers excellent cuisine as well, based on tasty and local ingredients.
In no particular order, as all of these foods are amazing, here is a top 5 of what you can eat in Calabria!
Morzello
This delicious sandwich filled with spicy sauce, tripe, and offal is the typical dish of tired workers looking for a pick-me-up at lunchtime. Morzello, also called 'u morzeddhu by the locals, is one of the main dishes of Calabrian street food. Try it out!
'Nduja
Impossible to talk about Calabria without mentioning the beloved 'nduja: this pork sausage with a soft and spicy texture is a must for anyone who visits it!
Made with calabrian spicy peppers and various cuts of pork meat, this delicious treat is popular allover Italy!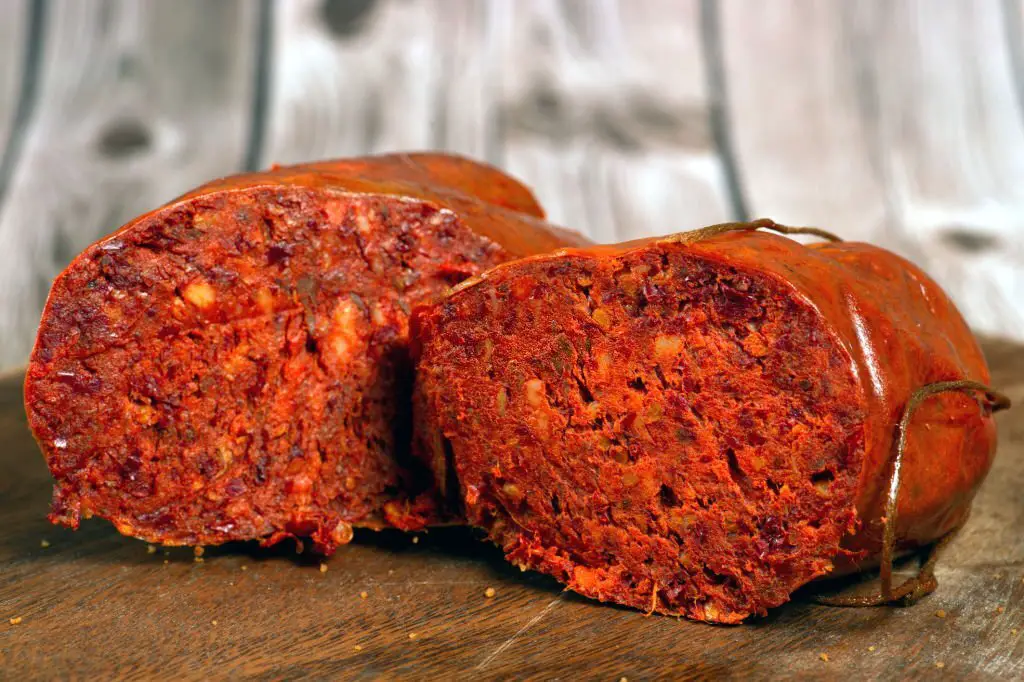 Vrasciuli
Delicious fried meatballs made with meat and aubergines: delicious and tasty, they cannot be missing from your itinerary to discover Calabrian food!
Cuccìa
Amongst the typical dishes of Calabria, the Cuccìa is perhaps the one with the most variations: this boiled wheat soup can be accompanied by legumes or goat meat, pork, chestnuts, or cereals, and seasoned with all kinds of spices.
There is also a sweet version, with chocolate and spices. The preparation includes the tinìellu, wich is a traditional terracotta container, and a preparation time of at least three days. The taste, however, is 100% worth the wait!
Turdilli
Lastly a dessert to cleanse the palate… turdilli!
Simple and delicious fried biscuits made with flour, sugar, red wine, and seed oil. They are tipically prepared during the holiday season, but their popularity means they are available all year round!