6 Relaxing Drinks You Can Quickly Prepare At Home
In today's fast-paced world, it's often difficult to find time to relax. Between work, social obligations, and chores, there never seem to be enough hours in the day. But what if there were a way to wind down without spending hours at the spa or popping a few pills? Believe it or not, there are plenty of drinks that can help you relax in a hurry. So the next time you feel overwhelmed, consider reaching for one of these six soothing concoctions.
Black Currant Tea
This tea is a delicious and refreshing drink that you can make at home. It is made from black currants, which are small, dark berries that are high in vitamin C. 
It has many health benefits, including reducing inflammation, boosting the immune system, and helping to fight cancer. That is why black currant tea is a great choice for those who are looking for an alternative to black tea or coffee. It is a relaxing drink that can help to calm the mind and soothe the soul.
To make black currant tea, you will need:
1 cup of water

1 tablespoon of black currants

Honey (optional)
Instructions:
Heat the water to boiling.

Add the black currants and let them steep for 5-10 minutes.

Strain out the berries and sweeten them with honey if desired.
Hot Chocolate
There's something about a good cup of hot chocolate that just makes everything feel better. It's the perfect drink to cozy up with on a cold winter day or to enjoy after a long day of work. Plus, it's really easy to make at home.
All you need is some hot water, chocolate powder or chocolate chips, and milk or cream. If you want to make your hot chocolate extra creamy and delicious, you can add some whipped cream and marshmallows on top.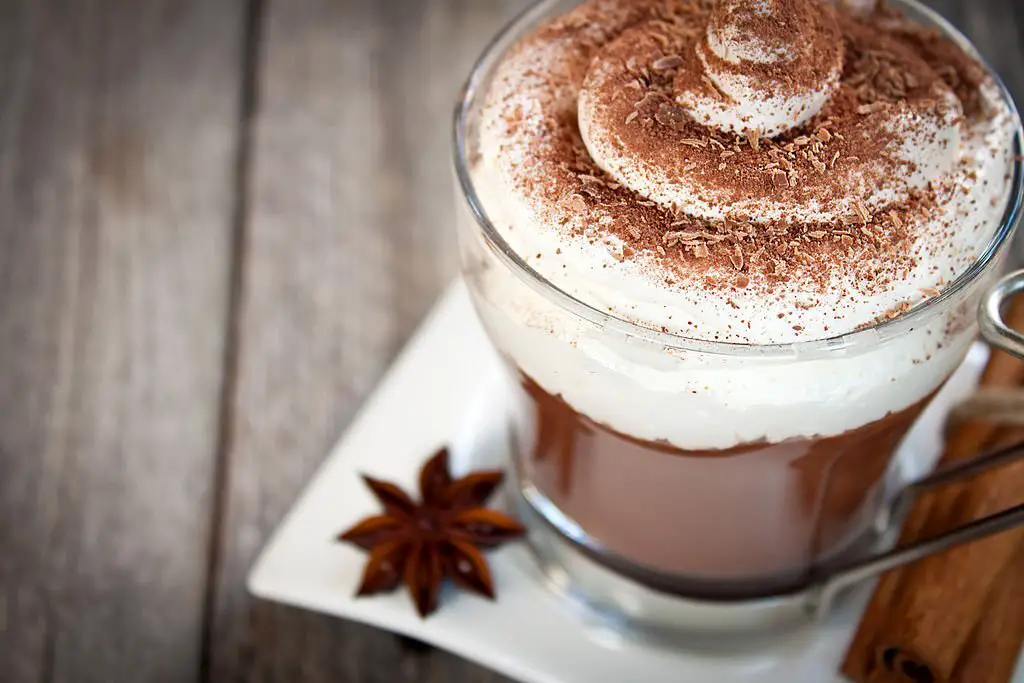 Smoothie
Smoothies are a great way to get your daily dose of fruits and vegetables. They are also a great way to cool down on a hot day. Smoothies can be made with any type of fruit or vegetable, and there are endless combinations to choose from.
To make a smoothie, you will need:
A blender

Fruit or vegetables

Milk or juice

Ice cubes (optional)
Blend the ingredients together until the desired consistency is reached. If you would like a thicker smoothie, add more fruit or vegetables. If you would like a thinner smoothie, add more milk or juice.
Lemonade
Lemonade is a refreshing drink that can be enjoyed all year round. It's perfect for a hot day, and it's also great for a relaxing night. This drink is simple to make, and it only requires a few ingredients.
To make lemonade, you will need:
1 cup of lemon juice

1 cup of sugar

6 cups of water
Simply combine the lemon juice, sugar, and water in a pitcher, and stir until the sugar has dissolved. Serve over ice, and enjoy!
Iced Tea
Tea is a drink that has been enjoyed by many different cultures for centuries. There are many different types of tea, and each has its own unique flavor and properties. Iced tea is a refreshing variation of hot tea that can be enjoyed any time of year.
Making iced tea is simple and requires only a few ingredients. You can use black tea, green tea, or white tea to make iced tea. Simply steep the tea leaves in hot water, then pour the tea over ice and add sweetener and flavoring if desired.
Mocha Coffee (MOCACCINO)
Mocha coffee is a delicious and popular drink that can be made at home with a few simple ingredients. This recipe is for one serving, but can easily be multiplied to make more.
Ingredients:
1 shot espresso

1/2 cup milk

1 tablespoon sugar

1 teaspoon cocoa powder
Instructions:
Make a shot of espresso. You can use a stovetop espresso maker or an espresso machine. If you don't have either of those, you can also use instant espresso powder.

In a small saucepan, heat the milk until it is just boiling.

Add the sugar and cocoa powder and stir until dissolved.

Pour the espresso into a mug, and then pour the hot milk on top.

Serve immediately.
This article provides a list of six drinks that you can quickly prepare at home when you need a break from work or just need something to relax with. All of the drinks are easy to make and require few ingredients. These drinks are perfect for those times when you need to relax but don't have time to make a complicated drink.