The Origins of Pizzoccheri alla Valtellinese
It seems that buckwheat was cultivated for the first time in Asia, precisely in the region of Himalayas, buckwheat then spread all over the world. When it arrived in Italy by Turks, it was mistakenly called Saracen Wheat. It has always been considered a product for the poorer classes, it is economical, simple to produce, but not very versatile in bread making, as it releases little starch and therefore inhibits leavening.
A great flour, for a great dish
Because of its characteristics it was improperly called wheat, despite it is a seed. This incorrect denomination was originated after its first appearance in Europe in the fifteenth century. From Asia, passing by the Black Sea, it arrived in Germany where it was known as wheat of pagans, because it was imported from the East.
It is a rustic seed, resistant to cold climates and parasites. In order to obtain the flour, the seed is husked and milled; the taste will have a bitterish aftertaste, with an earthy note, and the color, more or less dark, will depend on the quantity of ground external part. It is one of the characteristic products of Valtellina's cooking; used for the preparation of pizzoccheri, polenta taragna and sciatt.
Pizzoccheri of Valtellina
September is the month in which buckwheat fields blossom and in which it is recommended to visit Teglio, the place where the famous pizzoccheri were born. A sort of short tagliatelle, richly seasoned with butter, savoy cabbage, fontina cheese, potatoes, garlic and sage. Dish with poor ingredients, but able to give energy, for this reason it was eaten on holidays by peasant families.
It is a completely local recipe, which uses only local raw materials, enhancing them and maintaining balance. Pizzoccheri owes its name to the movement made during the preparation of the dough which is flattened and flat.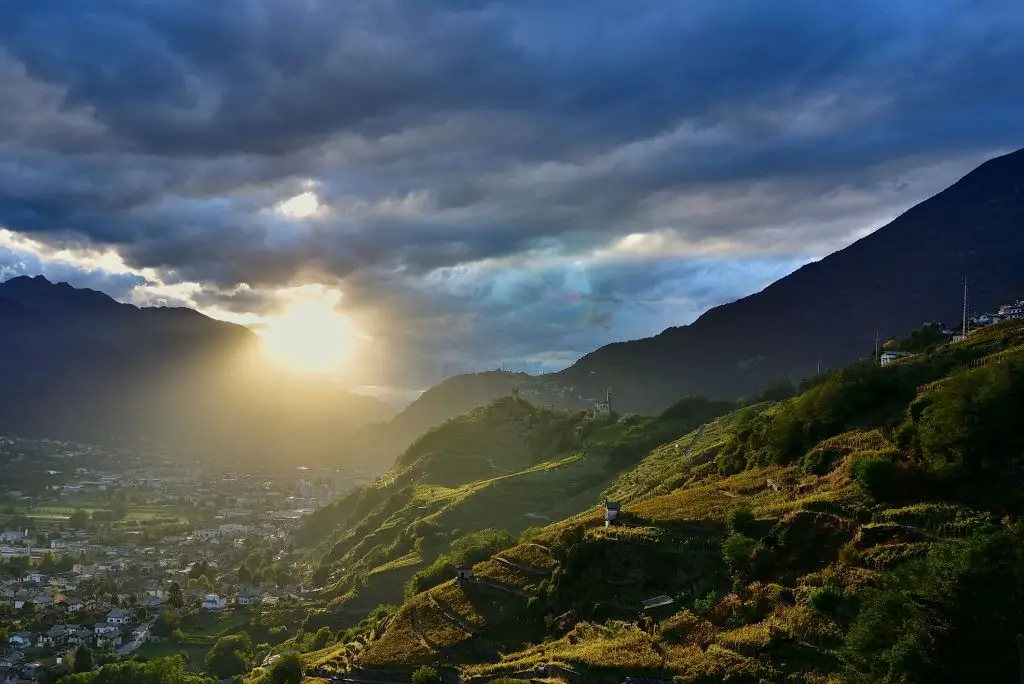 We are in Sondrio, in Lombardy, and Valtellina has always been the link between Italy and Northern Europe. Today it is one of the most important tourist centers of the region because of the beauty of its landscapes and its gastronomic specialties. It often hosts the World Ski Championships, while every year, in Bormio, it is possible to participate in the San Martino fair, a folkloristic celebration to recall the ancient traditions of the place and to have the chance to taste pizzoccheri, buckwheat polenta and other local delicacies.