6 Dessert Pizza Ideas To Surprise Your Guests With
There's nothing quite like a delicious pizza to satisfy your cravings. But what about when you want something sweet instead of savory? That's where dessert pizzas come in! These recipes are sure to surprise and delight your guests. So gather up your ingredients and get ready to make some mouthwatering pizza pies. We can't wait to see what creations you come up with!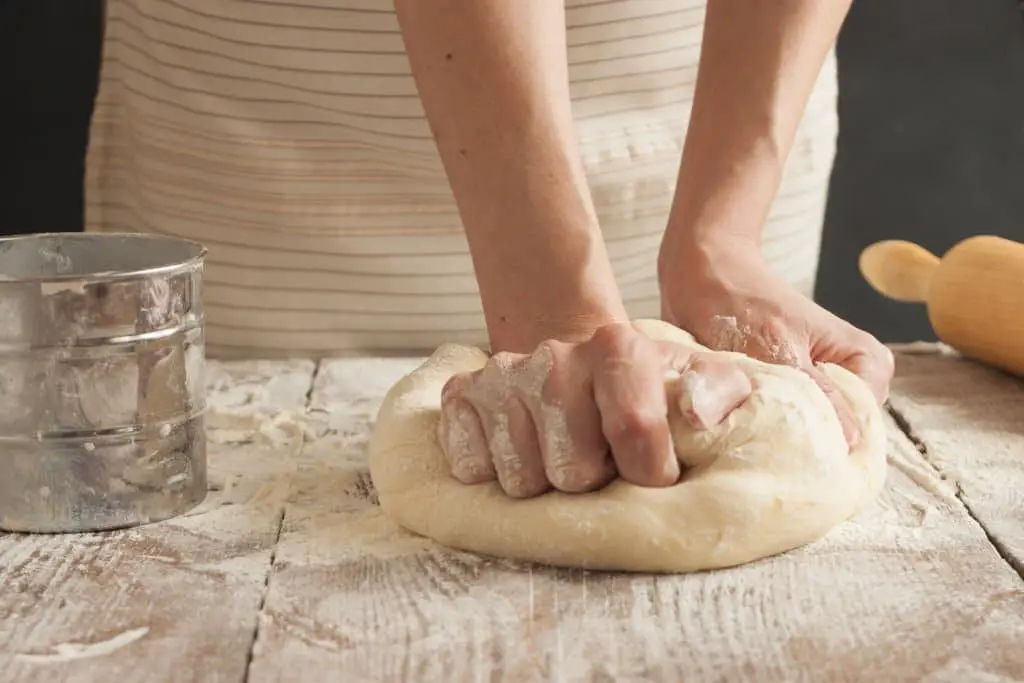 A Chocolate Chip Cookie Pizza
This recipe is for all the chocolate lovers out there. Start with a store-bought or homemade sugar cookie dough and press it into a pizza pan. Then, bake the crust according to the directions. Once it's cooled, spread on your favorite chocolate hazelnut spread. Top with chocolate chips from a quality producer of chocolate near you, mini marshmallows, and chopped nuts fresh from the market. Put the pizza back in the oven for a few minutes to melt the chocolate chips and marshmallows. Slice and serve!
A Classic Fruit Pizza Is Also Delicious And Impressive
A classic fruit pizza is always a favorite, and it's easy to see why. The sweet and tart flavors of the fruit combine perfectly with the rich and creamy cheese. And, of course, the colorful toppings are always a hit with guests.
To make this pizza, you'll need:
One pre-made or store-bought pizza crust

One jar of your favorite fruit preserves

One tub of whipped cream cheese

Fresh fruit for topping (optional)
Instructions:
Preheat your oven to the temperature specified on the pizza crust package. Spread the fruit preserves over the crust, and then spread the whipped cream cheese on top. Add your favorite fresh fruit toppings, if desired. Bake for 15-20 minutes, or until the crust is golden brown and the cheese is melted and bubbly. Serve immediately. Enjoy!
Caramel Apple Pizza
Ingredients:
One pre-made or homemade pizza crust

One can of apple pie filling

One package of caramel candy squares

One cup of chopped pecans (optional)

Whipped cream (optional)
Instructions:
Preheat the oven to 350 degrees. Spread the apple pie filling over the pizza crust, and then top with caramel squares and chopped pecans. Bake for 20-25 minutes, or until the crust is golden brown and the caramel is melted. Serve warm topped with whipped cream, if desired. Enjoy! Not only is this Caramel Apple Pizza easy to make, but it's also absolutely delicious!
Cinnamon Roll Pizza
Do you love cinnamon rolls but hate all the work that goes into making them? If so, you're in luck! This recipe for Cinnamon Roll Pizza is about as easy as it gets. And trust me, your guests will be impressed.
Simply start with a pre-made pizza crust and spread on a generous layer of cream cheese frosting. Then top with cinnamon rolls (cut into bite-sized pieces), and bake according to the pizza crust directions.
Once it's out of the oven, drizzle with a little more cream cheese frosting and serve. Your guests will be amazed at how delicious and impressive this dessert pizza is! And you'll be happy that you didn't have to spend hours in the kitchen to make it. Win-win!
Cookies And Cream Pizza
This is one of our favorite dessert pizzas because it's so unique and unexpected. It starts with a sugar cookie dough base, which is then topped with a rich chocolate ganache made from dark chocolate and heavy cream. We finish it off with some chopped cookies for garnish.
It's the perfect blend of sweet and rich, and your guests will be blown away by how good it is. Give this one a try the next time you're looking to impress your friends and family. Trust us, they'll thank you for it!
To make it even more special, you can use homemade sugar cookie dough and chocolate chips. Just be sure to use good quality chocolate, as it will make a big difference in the taste. We sincerely hope you adore this dish as much as we do!
An Oreo Fudge Brownie Dessert Pizza
This Oreo Fudge Brownie Dessert Pizza is the perfect way to surprise your guests with a unique and delicious dessert. The fudgy brownie base is topped with a rich chocolate frosting and then decorated with Oreos, making it a truly indulgent treat. Your guests will be impressed by your creativity and they'll love the delicious flavor of this dessert pizza. So, if you're looking for a fun and impressive dessert to make for your next party, give this Oreo Fudge Brownie Dessert Pizza a try. You won't be disappointed!
Ingredients:
One package of brownie mix (plus ingredients called for on the package)

One package of Oreos

One can of chocolate frosting
Instructions:
Preheat the oven to 350 degrees Fahrenheit.

Prepare brownie mix according to package instructions and spread into a 12-inch pizza pan.

Brownies should be baked for 15 minutes or until completely done.

Remove from oven and let cool.

Spread chocolate frosting over the brownie crust.

Place Oreos on top of the frosting, pressing gently into the frosting.
In conclusion, whether you're looking for a unique dessert to make for your next party or you're just trying to impress your guests with your baking skills, these six dessert pizza ideas are sure to do the trick. From a classic cookie and cream pizza to a more unexpected oreo fudge brownie pizza, there's something for everyone on this list.