History of the First Dishes of the Roman Tradition
A vacation in Rome has among its basic stops the local restaurants to try the traditional cuisine. These are poor dishes, with few ingredients, but of excellent quality and processed in a wise way according to ancient recipes. Eating in Rome is like taking a leap into history: discovering all the dishes that, now as in the past, have marked the path of this glorious city.
Beyond the Coda alla Vaccinara, tripe and Saltimbocca alla Romana; it is the first courses that reign undisputed and are also the center of international controversy at times. It is enough to think of Carbonara, the famous dish which is the object of discord. Those who put cream in it have something to hide; this is said by the locals who care a lot about respecting the original recipe.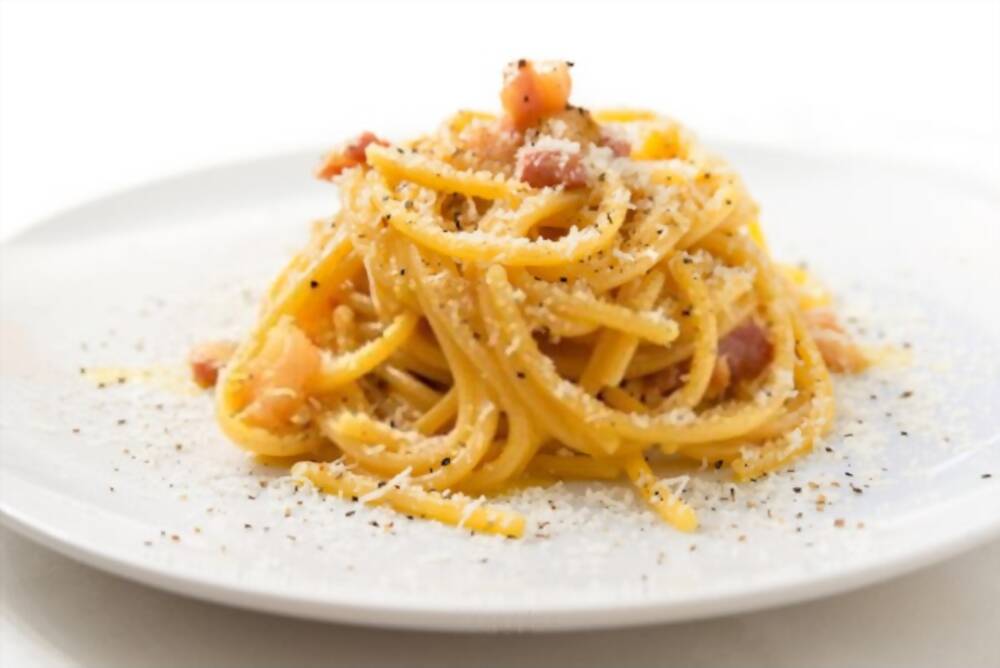 The first evidence of this dish is in 1881, when Francesco Palma describes Maccheroni Cacio e Uova (macaroni with cheese and eggs), to which is added a part of animal fat. It is only in the second half of the 1900's that the use of lard and guanciale is clearly mentioned. Even though Gualtiero Marchesi, one of the most important Italian chefs, uses cream in his recipe; except for misunderstandings, it is always good to avoid its use.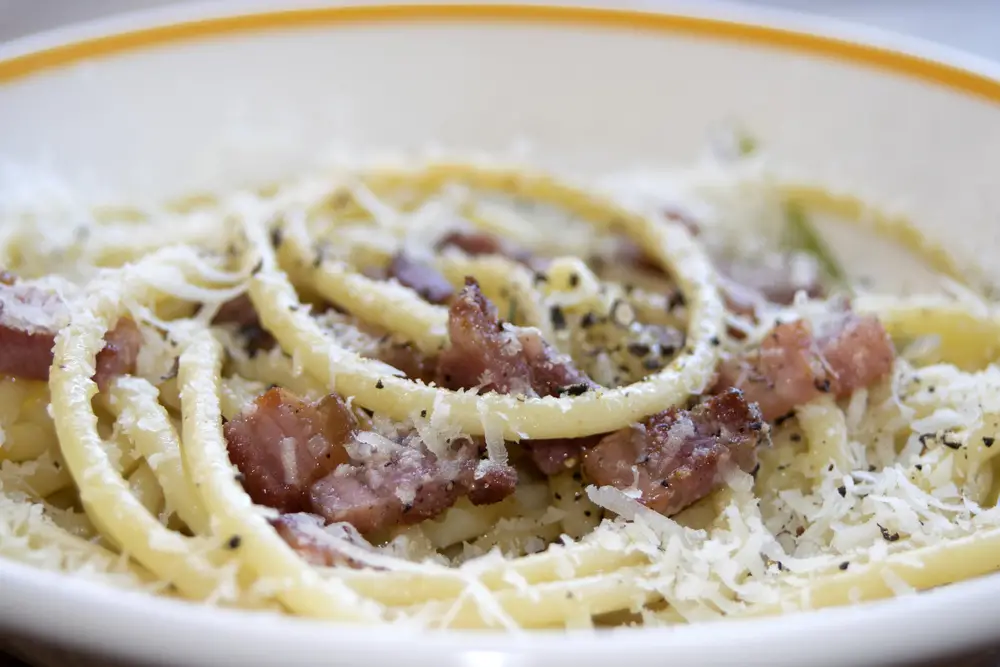 Also known as white Amatriciana, it is the evolution of Cacio e Pepe. In fact, among the ingredients there is also guanciale (a such of bacon). This shows how it is possible to create such a great variety of dishes with the same ingredients assembled in different ways. It seems the name of this pasta derives from the garment used by bakers and pasta makers in order not to get dirty with flour. It may seem simple to make this dish, but it is necessary to have mastery in creating the famous cream.  It must not have lumps. It is also very important to toast the pepper, in order to allow the flavors to be released at their best.
Another classic of Roman Cuisine. The same ingredients are still used. Pecorino cheese, pepper and bacon, this time with the addition of tomato. In the original recipe dating back to 1927, the guanciale (pork cheek) was fried with lard and onion; before being sprinkled with fresh peeled tomatoes. Today there is a tendency not to use onion, despite it was previously present, and guanciale is sprinkled with dry white wine.
Debates are always very heated also about the format of pasta. If Carbonara wants Spaghetti, Amatriciana prefers Bucatini. For Gricia and Cacio e Pepe, the ideal ones are tonnarelli, full bodied and fresh paghetti, ideal for gathering the cream of cheese.