The Top 5 Italian Dishes Everyone Needs To Try
Italians love their food and that's a fact. And with dishes like pasta, pizza, and risotto, it's no wonder that Italian cuisine is one of the most popular and widely enjoyed in the world. But while we all know and love these classic dishes, there are many lesser-known but equally delicious ones that deserve your attention. So fire up that oven and get cooking, because we're about to explore some of the best Italian recipes you've probably never heard of!
When it comes to Italian food, there's something for everyone. Whether you're in the mood for a classic like pasta or pizza, or you want to try something new, you're sure to find a dish you love. And the best part is, most of these recipes are easy to make and perfect for any occasion.
However, you probably think that the food is the same in the whole of Italy, but this is not true. The north of the country has its cuisine which is different from the one in the south. In general, the food in the north is more delicate and refined, while the food in the south is more robust and earthy. And then, of course, there's everything in between! For example in the north, you'll be able to try some hot soups or risottos, but in the south, you'll find dishes like pasta alla norma which contain eggplant and tomato sauce. 
When we talk about how many courses an Italian meal can have, it really depends on the occasion. For a formal dinner, you might have up to 7 sides to choose from, while for a more everyday family meal, anywhere from 3 to 5. For Holidays and special occasions,  there is a traditional dish for every course. 
Now that you know a bit more about Italian cuisine, it's time to get cooking! Here are some of our favorite lesser-known recipes that will leave you wanting more.
Ricotta and Spinach Ravioli
This recipe is a great way to use up leftovers, and it's perfect for a quick and easy weeknight meal. Ricotta is a type of cheese that is made from the whey of cow's milk, and it has a creamy and slightly salty flavor. It's often used in pasta dishes, and it pairs perfectly with spinach. It's usually boiled in water, but you could also fry it in a little bit of oil.
Ravioli is a type of pasta that is made from flour, eggs, and water. The dough is then rolled out into a thin sheet, and small amounts of filling are placed on top. The edges of the dough are then folded over to form a triangle, and the ravioli are then boiled in water. You could use store-bought ravioli for this recipe, but it's much more fun (and delicious) to make your own. And once you've tried this recipe, you'll be hooked!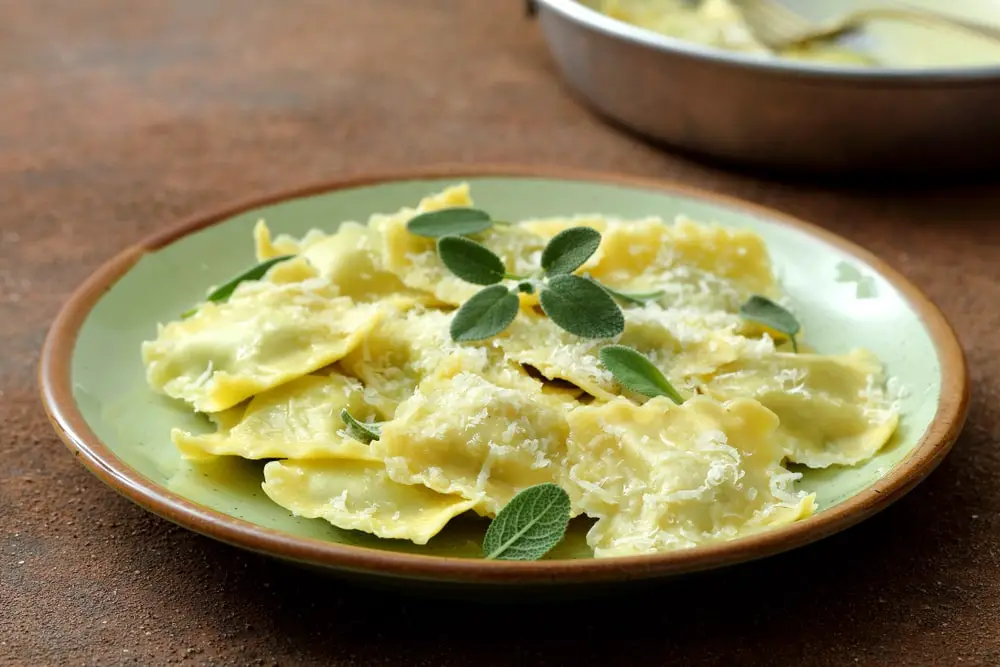 Lasagne al Pesto
Lasagne is a classic Italian dish that is made from pasta sheets, béchamel sauce, and meat or vegetable sauce. It's usually baked in the oven, but it can also be cooked on the stovetop. This recipe replaces the traditional meat or vegetable sauce with pesto, which is a type of sauce that is made from basil, pine nuts, Parmesan cheese, and olive oil. It's a great way to use up leftover pesto, or you could make your own.
Pesto is a great addition to any pasta dish, and it pairs perfectly with lasagne. You could also try using it in place of the tomato sauce in this recipe. And if you're looking for a quick and very delicious meal, this lasagne is the perfect option!
Pasta Alla Norma
Pasta alla norma is a classic Italian dish that is made from pasta, eggplant, tomato sauce, and basil. It's named after the opera Norma by Vincenzo Bellini, and it's a popular dish in the town of Catania in Sicily.
Eggplant is a type of vegetable that is related to the tomato, and it has a firm texture and a slightly sweet flavor. It's often used in Italian dishes, and it makes a great addition to this pasta dish. Tomato sauce as we all know it, is a type of sauce that is made from crushed tomatoes, and it's a popular condiment in Italian cuisine. Basil is a type of herb that has a strong flavor and aroma, and it's often used not only in Italian but in Mediterranean dishes in general. This dish is simple to make and once you try it, you'll want to make it again and again!
Gnocchi alla Sorrentina
Gnocchi are small dumplings that are made from potatoes, flour, and eggs. They are often served with a tomato or meat sauce, or with melted butter and cheese. This recipe replaces the tomato or meat sauce with a simple olive oil and garlic sauce. Sorrento is a town in southern Italy that is known for its beautiful coastline and delicious food. The Gnocchi alla Sorrentina is a popular dish in this region, and it's sure to please everyone at your table.
This dish is a little bit more complicated to make than some of the others, but it's definitely worth the effort. And if you're looking for an impressive dish to serve at your next dinner party, this is it!
Panzerotti
Panzerotti are a type of Italian pastry that is made from dough that is filled with either cheese or meat. They are similar to calzones, but they are usually smaller in size. This recipe calls for cheese filling, but you could also try using a meat filling instead.
Dough is a type of flour that is used to make bread, pizza, and pasta. It is made from wheat flour, water, salt, and yeast. Yeast is a type of fungus that is used to make bread and other baked goods. It's a natural leavening agent, and it's what gives bread its fluffy texture.
This recipe is simple to make, and the results are delicious! Panzerotti are a great alternative to calzones, and they're perfect for a quick and easy snack or meal. Also, they are very popular in Italy, so you'll be in good company when you make them!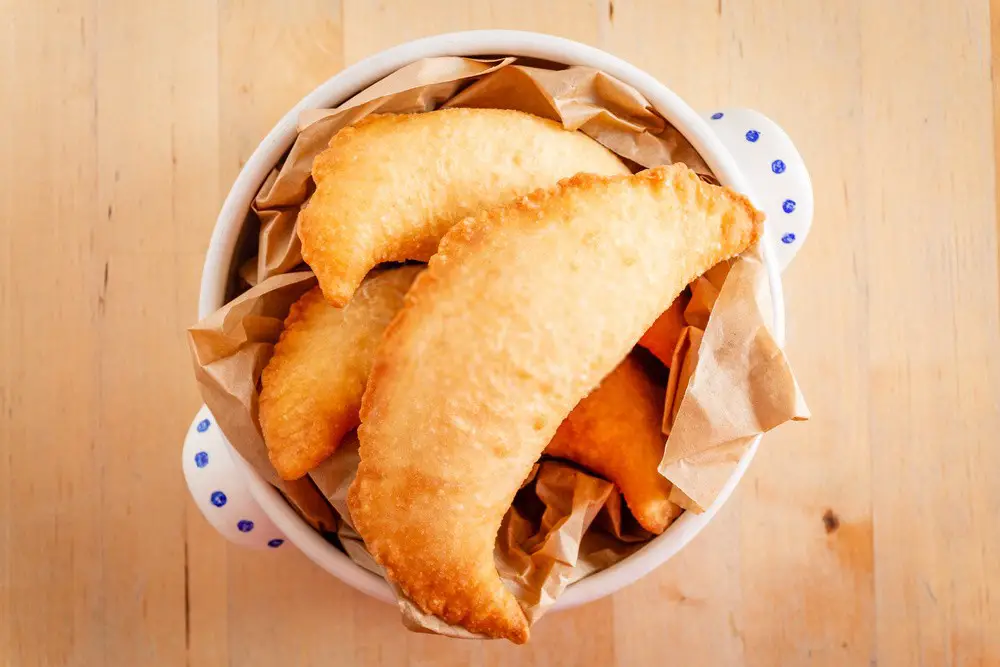 Conclusion
Italian cuisine is a popular and widely enjoyed type of food. It's one that often comes in many different forms, including pasta dishes, pizzas, and pastries. The Five Italian recipes we've explored today are all delicious variations on classic Italian favorites- each with its unique spin! 
So, if you didn't grow up eating Italian food (or even if you did), now is the perfect time to give it a try. These recipes are all easy to follow, and they're sure to please everyone at your table. Buon appetito!