6 Vegan Italian Food Ideas You Will Love
Italian food is known for its delicious pasta dishes and hearty sauces. But what about those who don't eat meat or dairy? Don't worry. There are plenty of vegan Italian food options that will satisfy your cravings. This article will discuss six favorite vegan Italian food ideas to help you get started.
1. Avocado Toast
Avocado toast is delicious and easy to make. It is among the best vegan breakfast recipes that you can in minutes. All you need is a few slices of avocado, some bread, and your desired toppings. Some great options for toppings include tomatoes, onions, cucumbers, peppers, olives, or any other type of fruit or vegetable.
To make the avocado toast:
Slice the avocado in half and remove the pit.

Scoop out the flesh into a bowl and mash with a fork until smooth.

Season with salt flakes and black pepper to taste.
Toast the bread slices until golden brown. Spread each slice with an equal amount of mashed avocado, and top with your choice of toppings. 
2. Ribollita Toscana
Have you ever had Ribollita Toscana? This Italian vegan soup is hearty and delicious, perfect for a cold winter evening. It's made with cannellini beans, kale, and tomatoes, garnished with crunchy croutons and Parmesan cheese. You can serve it with a slice of bread on the side. All you need to do is make this soup in a pot and some simple ingredients. If you're looking for a tasty new soup to add to your menu, you need to try this Ribollita Toscana recipe.
3. Pesto
Pesto is a classic Italian sauce made with either dairy or vegan ingredients. The sauce is made with fresh basil, pine nuts, Parmesan cheese, and olive oil. However, there are many variations of pesto that can be made vegan-friendly by using different nuts or seeds, such as sunflower seeds or hemp hearts. Pesto is perfect for topping pasta dishes or adding flavor to sandwiches and wraps. It's easy to make and comes together in just minutes. Give it a try.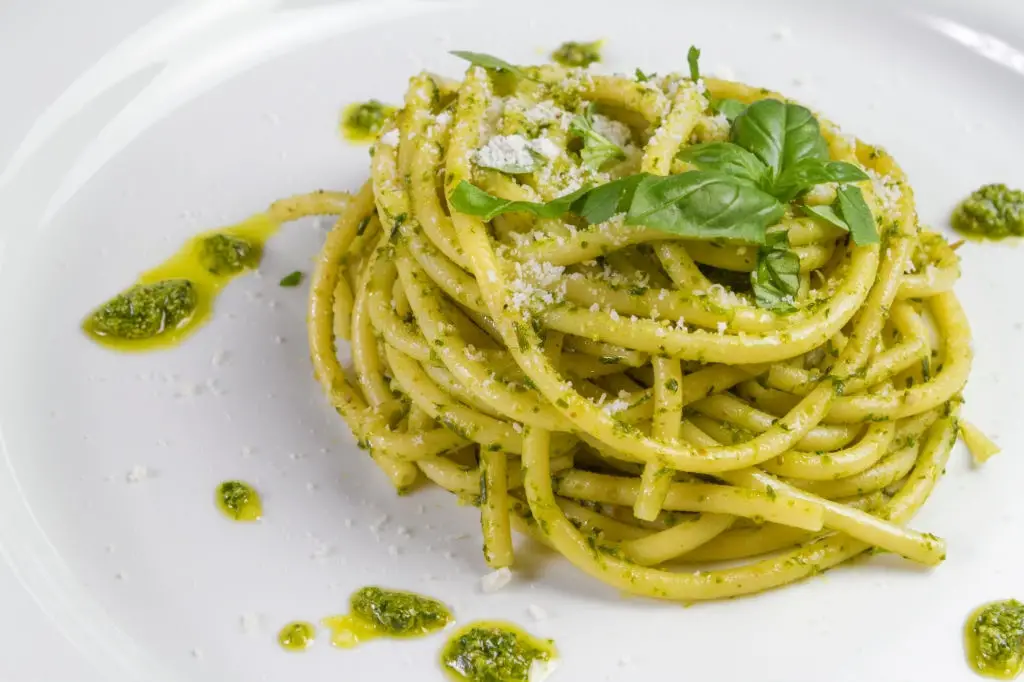 4. Raw Tiramisu
Raw vegan tiramisu? It might be the best thing you've ever tasted. This recipe is a light and refreshing vegan version of the classic Italian dessert. 
It is made with ladyfingers, mascarpone cheese, eggs, and espresso. But this raw vegan version replaces all of those ingredients with healthier options. The creamy layer is made from cashews and coconut milk, while the coffee layer is created with instant coffee granules and date paste. It's perfect for summertime gatherings with friends or family. You'll love this delicious and decadent dessert. It's easy to make, and everyone can enjoy it, regardless of their dietary restrictions.
5. Balsamic Grilled Tofu Crostini
If you're looking for an easy and impressive vegan appetizer, look no further than these Italian vegan Balsamic Grilled Tofu Crostini. This dish is a vegan version of the famous Italian appetizer, bruschetta. The grilled tofu is marinated in balsamic vinegar and garlic sauce, then topped with creamy avocado, fresh tomatoes, and basil. They are simple to make, and you can serve them as an appetizer or main course. Tofu makes a great substitution for meat in this dish, and the balsamic vinegar adds a delicious flavor that everyone will love. Best of all, you can make this recipe in just 30 minutes. 
6. Lasagna Verde
Lasagna Verde is a vegan dish made with layers of cooked zucchini, eggplant, and tomato sauce. The sauce is made with crushed tomatoes, garlic, and herbs. It's simple to make and the perfect comfort food for chilly winter evenings. It's a healthy and delicious alternative to traditional lasagna made with ground beef and cheese. This recipe is easy to prepare, and it's perfect for a casual dinner party or potluck. Best of all, it's kid-friendly too. This dish is perfect for a quick and easy weeknight meal. You can have it on the table in under 30 minutes. Plus, this recipe is so easy to follow that anyone can make it. So gather your ingredients and get ready to make some vegan lasagna that everyone will love.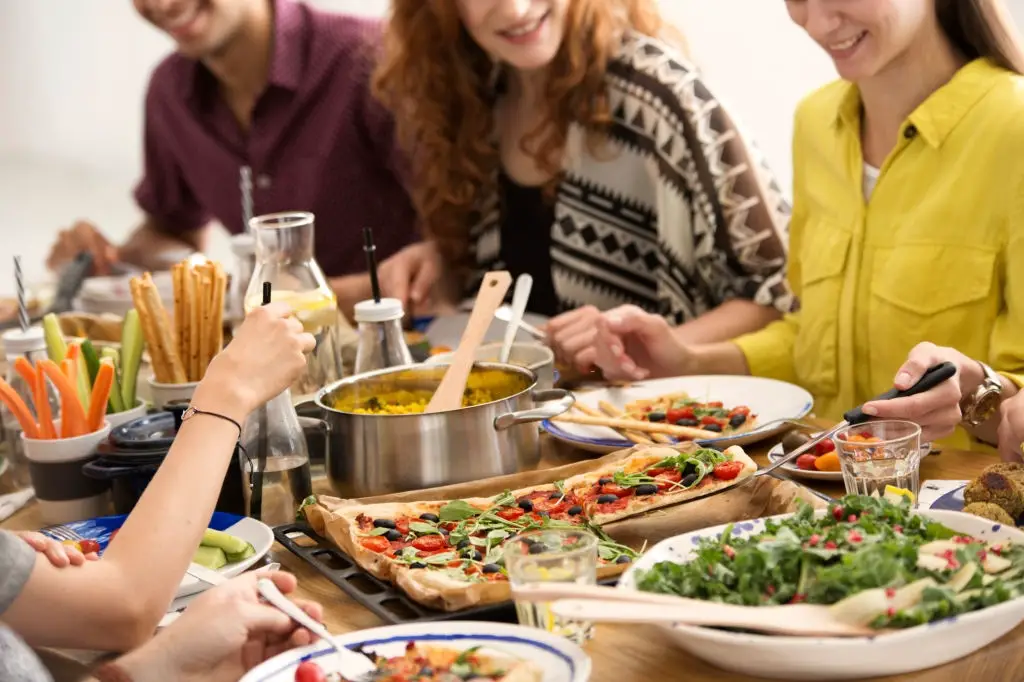 These are just a few of our favorite vegan Italian food options. There are endless possibilities for creating delicious and satisfying dishes without using meat or dairy products. So get creative and have fun experimenting in your kitchen. You may surprise yourself with some fantastic new recipes. If you are looking for more vegan Italian food ideas, be sure to check out our other recipes. And for even more delicious plant-based dishes, visit the Food Monster App. With over 10000 recipes, it's one of the largest and most comprehensive apps dedicated to healthy eating. It's available for Android and iPhone and can also be found on Instagram and Facebook. Give it a try today.