Curiosities about Carnaroli Rice
Carnaroli rice has always been associated to Lombardy, where it was born in 1945 from the crossing of Vialone and Lencino varieties. The inventor of this new product, Ettore de Vecchi, was looking for a rice having characteristics of cooking and resistance to atmospheric agents. The etymology is the result of a promise made by the rice farmer Vecchi to the professor who helped him in the research, geneticist Emiliano Carnaroli: once he had created the ideal variety, he would have given it his name. And so it was and, even though they did not expect the success they obtained, today it is the king of risottos.
From Paullo (MI), where it was born, it soon spread throughout the paddy fields of northern Italy, but it is in the provinces of Vercelli and Pavia that it finds its territory. With its 85,000 hectares cultivated with rice, Pavia is the first producer in Europe. Its marshy past has given the soil the ideal characteristics for the growth of rice. In order to help this factor, the monastic communities of the area, which in the Middle Ages introduced its cultivation, came to the rescue.
It is such a deep-rooted tradition in the territory of Pavia that a project has been dedicated to it: the Carnaroli Way. This is to protect and guarantee the quality of a product that, by now strong at a local level, is conquering world markets.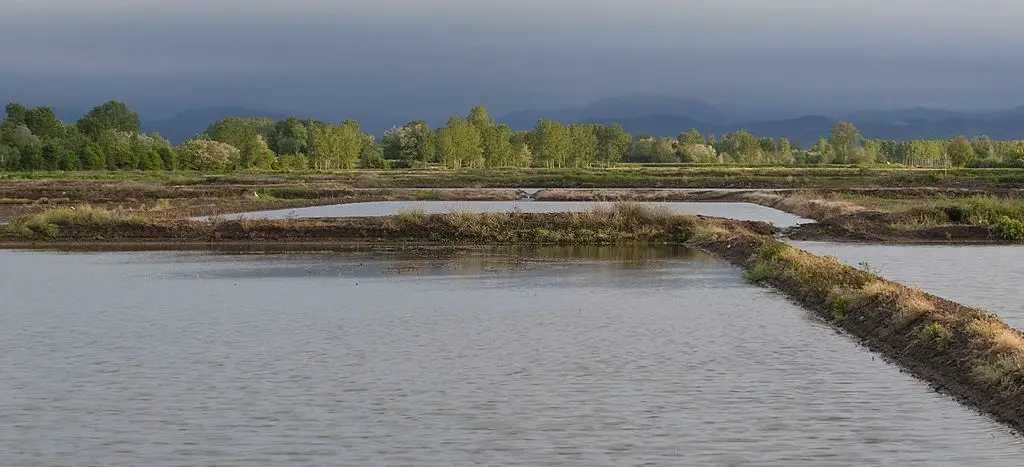 Carnaroli in the World
If you are used to imagine it in the classic Pavia version with Bonarda wine and salami paste, the Milanese Risotto or in the panissa of Vercelli in Piedmont, maybe the foreign recipes will not seem so convincing.
Take Riso Magno Carnaroli and take a trip to Latin America. You will find one of the symbolic dishes of Caribbean cuisine based on Italian rice: Arros. In Peru you will have the green version, with pesto, in Jamaica the one with fried pork and jerk spices and in Brazil the one with tomato and lots of coriander.
Even stranger is to think about Italy's main competitor in terms of production: China. In recent years, a real hunt for Pavia Carnaroli has begun in the homeland of rice. This is because its characteristics – low glutinosity and excellent absorption capacity – have succeeded in conquering a difficult market which had not yet experienced the tradition of Italian risotto.