Focaccia Of The Italian Gastronomical Tradition
Bread making is an art and Italy knows it very well. Besides the many types of bread baked in the ovens every morning, there are also other types of dough that can be found on the counters of bakeries: it is the focaccia.
Focaccia can be soft, crispy, simple, seasoned and stuffed, but they are always loved by all Italians. It cannot be said that every region has its own recipe, because, in this case, every city has its own tradition.
Most of the products were created just to test the temperature of the oven for bread. What is subsequently discovered is a tasty and savory product, excellent if eaten alone, but also accompanied by the most disparate flavors.
Genoese Focaccia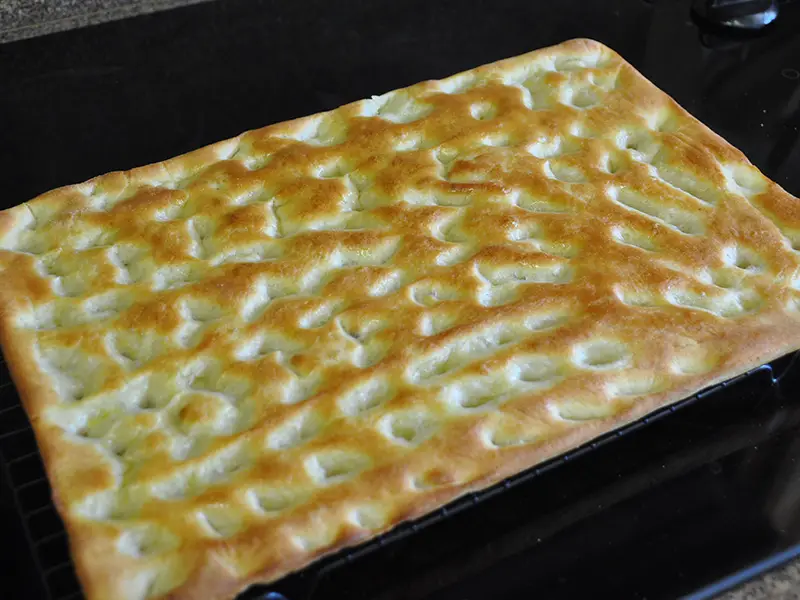 Crunchy on the outside and soft on the inside, it is the typical focaccia of Liguria. Locals are used to eat it at breakfast, together with a cappuccino. It is a contrast between sweet and salty that is loved and also intrigues visitors. It is characterized by a brine made of oil, water and salt which is sprinkled on the dough just before cooking. There is also a richer version, made with onions.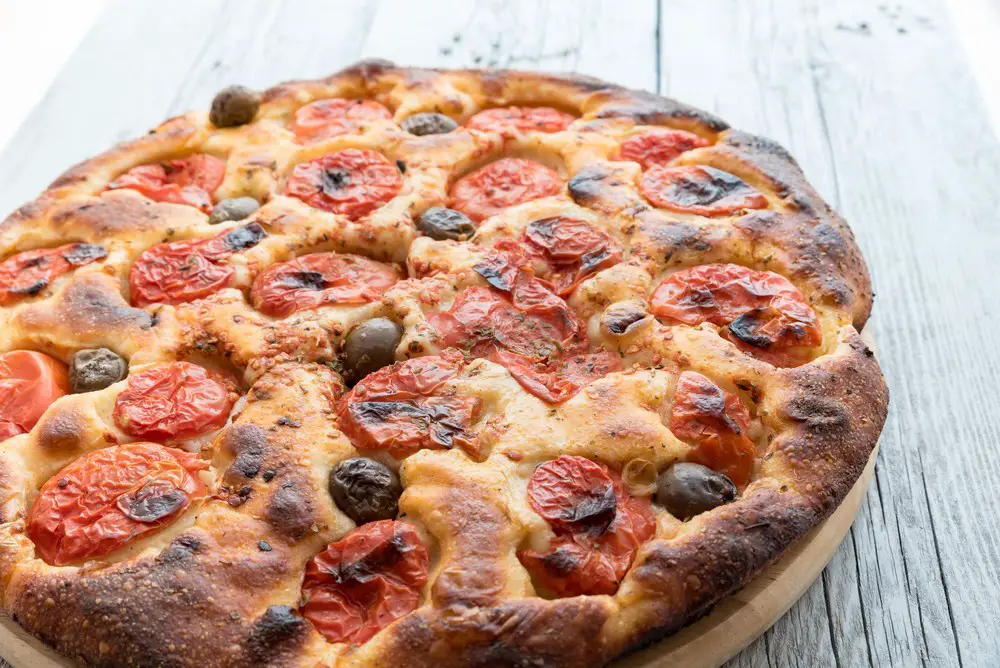 Focaccia barese is characterized by the presence of cherry tomatoes and olives on the surface and potatoes in the dough.  It is prepared by using two different flours in order to give it the typical consistency. It is a dough that does not require a long leavening, in fact it takes only two hours before it can be seasoned and placed in a well-oiled round baking pan.
Tuscan Schiacciata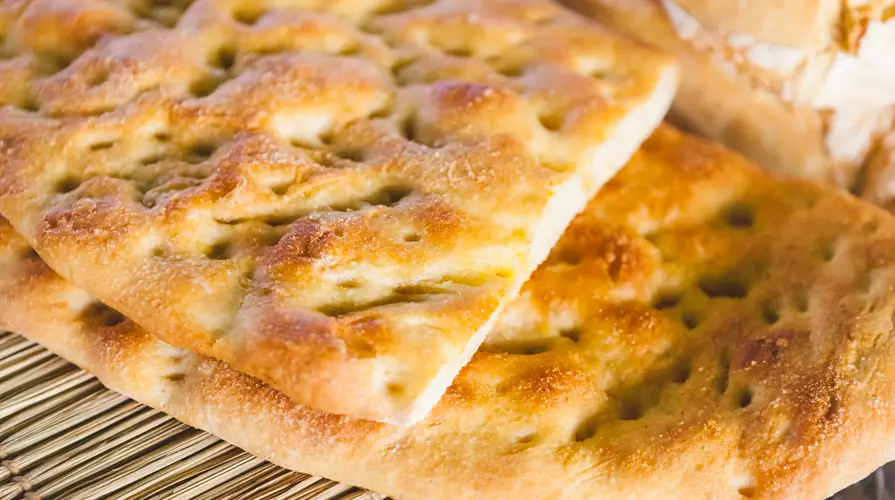 Tuscan focaccia undergoes a double leavening before being baked. This makes it soft on the inside and crispy on the outside. It is simple to prepare and requires few ingredients. Having a high volume, it is well suited to be stuffed, especially with traditional Tuscan cold cuts. In case some dough is left over, it is common practice to make small balls and fry them in order to be accompanied by local products.
Recco Focaccia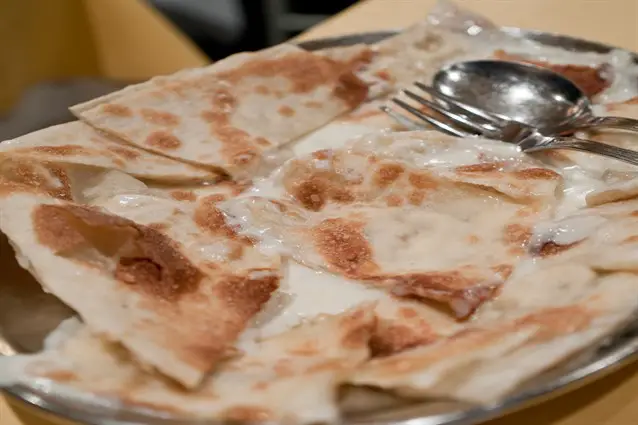 Focaccia with cheese can be replicated at home without too many problems, but that of Recco is always inimitable. The wafer-thin sheet of dough enclosing a layer of creamy cheese is unrivaled in the world. There are few places that bake the original even in its native region, Liguria.
Roman White Focaccia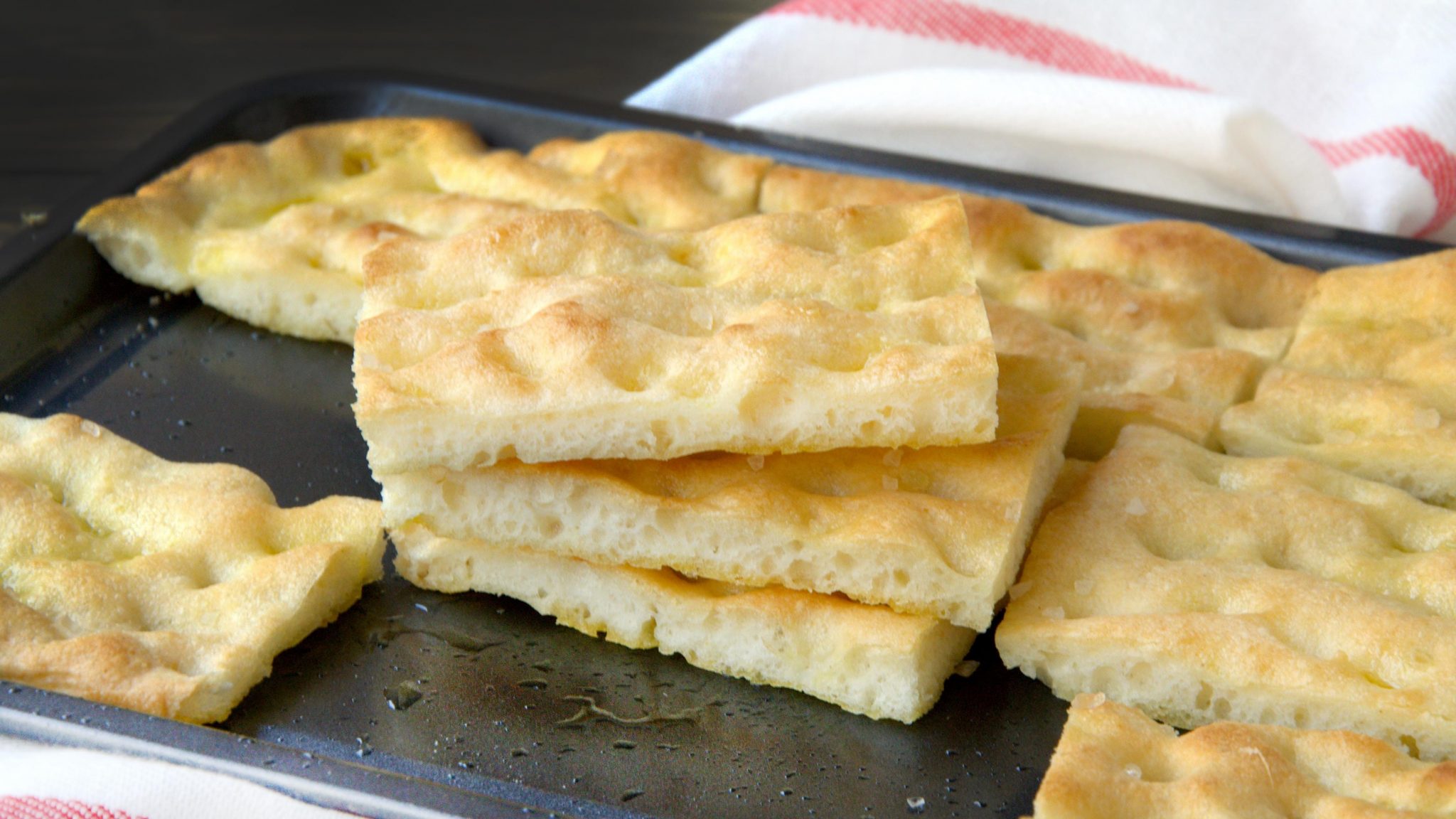 Roman focaccia has a very crispy and moist dough. Few ingredients give life to a baked product that is light and soft inside, while the outside crumbles when cut. Traditionally it is stuffed with mortadella or puntarelle cooked in pan.